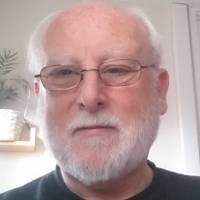 It was announced at the recent MSA GB virtual conference, that after 28years in the role, Peter Harvey MBE has stepped down as our National Chairman, and will be succeeded by Mike Yeomans. Peter will continue in his new role as vice chairman.
Mike has been in a driver training environment for most of his life. He has attained teaching and psychology qualifications and completed Fleet Management CPC. He is a Train the Trainer in several subjects including Passenger Transportation, Freight Haulage, Eco driving and Electric Vehicles. He has served with the Royal Air Force Training Branch, rising to the rank of Squadron Leader, and awarded the Lord Lieutenant Certification from the Crown for his training achievements, including support of youth in the community.
A director of Training UK Development, Mike also serves as their 'Safe Driver Manager'. He has developed a driver permit system for the local authorities and delivers in-house and external training for them covering assessments in all types of vehicles, as well as classroom delivery of Driver Health and Safety, Assisting School academies with minibus training and driver records and is an adviser on Road Risk Management Policy.
Mike is an Honorary President of IAM Roadsmart Hull and East Riding Advanced Motorists and an executive board member of Institute for Master Tutors of Driving. In addition, Mike has membership to several National Associations, and this involvement has enabled him to give support to many driving instructors and road safety practitioners, as a mentor and trainer both locally and nationally.
Mike Yeomans said 'It is a privilege to have been elected by the board to take on the role of National Chairman for MSA GB. Peter will be a hard act to follow. But with Peter's guidance and support the transition will be a seamless Transition. I look forward to helping us move with the times, to engage all road safety trainers, ADIs and all those who are motivated to improve the safety on the roads. As an organisation we are focused to getting the best up-to-date information for our members. We aim to offer meaningful support to our membership and advice as required. As our restructuring of our area allows us to be available in more cities, towns and get real advice and help to local ADI groups and local authority Road safety advocates. I am confident members will enjoy even more benefits from MSAGB as the next year unfolds.'
We would like to thank Peter for his incredible contribution not only to the Association but to the driver trainer industry. At the helm of MSA GB, Peter has continually championed the needs of our members at local and government level and provided endless support to help them navigate the changing political and economic climate, including the devastation caused by the pandemic, and for that we will always be truly grateful. A very approachable and knowledgeable individual, Peter is known for always going above and beyond, and for making time for individual instructors, to assist them in any way he can.
Peter has dedicated much of his working life to the driver training industry, both as a driving instructor and a well-respected representative of our industry. After leaving school at 15, Peter went on to work for a company now known as 3M, before a short apprenticeship as a motor mechanic. Deciding this was not the career for him, he went on to drive all manner of vehicles including lorries and buses. He then joined BSM as a trainee instructor and became a fully-fledged ADI in 1978, joined the MSA in the same year, and as they say the rest is history.