On 10 February, DVSA is making some changes to the book and manage your pupils test service to improve the swap functionality for business users and ADIs.
They listened to your feedback to the latest 'using the test booking service' and have made some change to the system to help.
The change will allow you to search all your compatible tests using a driving licence number or application reference number. You will still be able to view the list showing your next 100 upcoming compatible tests. The update will allow users to search for a specific booking when finding compatible tests to swap with.
If you missed it you can read the full blog on what you told them in the survey on GOV.UK
Improving the system to make it easier to manage your bookings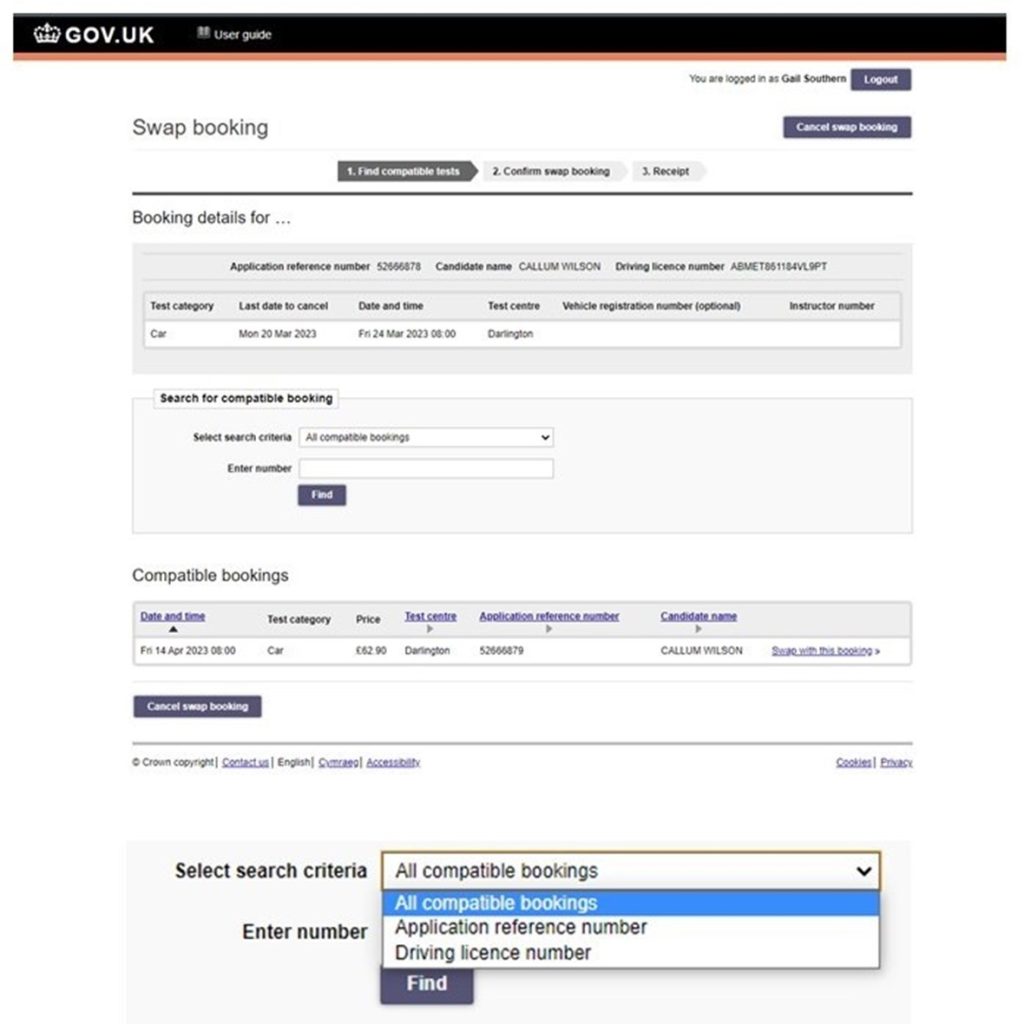 81% of businesses who responded said that updating the system to allow them to search for 2 booking reference of booking they made would be useful to help them manage bookings.
Over half of businesses that use the system swap between 1 and 100 tests a month and over 42% call the DVSA customer service centre to do is.
The DVSA know that by improving the way businesses can search to swap tests themselves will make it easier for them to manage your bookings. It will also reduce the time they need to spend on the phone with their Customer Service Centre – which is a benefit to them as well.
Businesses can still speak to us if needed
Businesses can still speak to the DVSA about managing bookings by calling on 0300 200 1122. The best time to call is between 4pm and 6pm using the fast track number above and pressing the 2-digit fast track code when calls to our CSC are at lower levels.