With the DVSA reporting a 24% increase in the number of new driving instructor registrations in 2022/2023, compared to 2020/2021 (view report), our industry is set to become even more competitive as driving instructors do battle to gain the attention of those wanting to learn to drive.
So to help MSA GB members cut through the industry noise, and raise their profile, we're delighted to announce the launch of our online – 'Find My Local MSA GB Instructor' directory, which will be proudly displayed on the MSA GB home page and on the MSA GB App. Once live, this new directory will be easily accessible by the public, who can use our simple search engine to source a driving instructor in their local area, who suits their learning needs.
For MSA GB members it couldn't be simpler to input your details, and to make sure you stand out from the crowd we've included several opportunities for you to highlight any special skills, or teaching experience that you may have, for example teaching pupils with disabilities or those who are particularly anxious drivers.
To upload your profile onto the MSA GB directory, all you need to do is:
Log into the Member Area
Look to the left of the page and scroll down until you see three blue arrow tabs.
Click on the tab – 'Add Directory listing'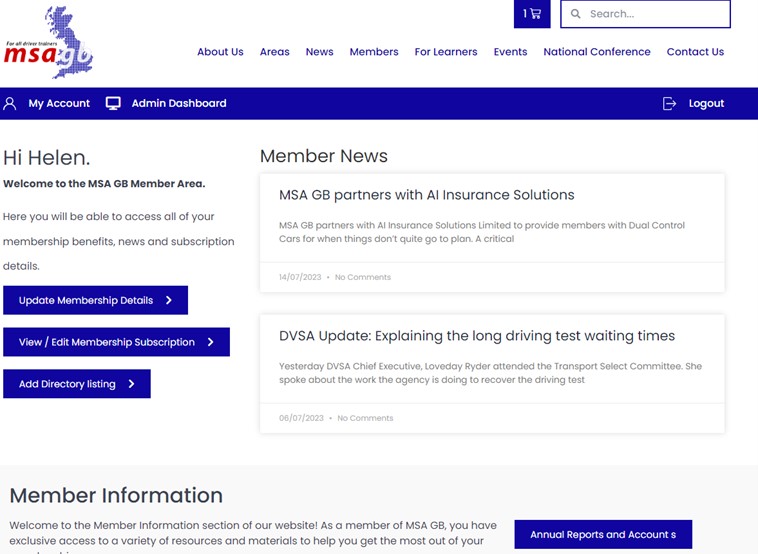 You will then be taken to the following page: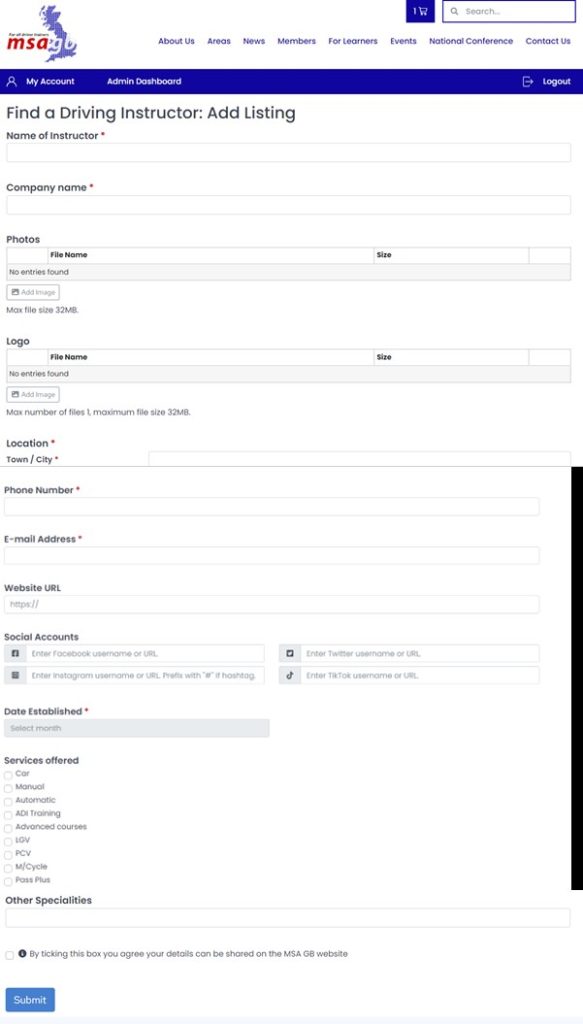 Input your details and upload your photo (adding your photo is optional)
Once you've inputted all your details, check that all your information is correct
Tick the box if you agree to share your details on the website, please note if you do not tick the box your details will not appear on the on the Find My Local MSA GB Instructor directory.
Click submit.
This is just one of the many fantastic benefits that MSA GB members get to enjoy with their membership, which also includes:
PI & PL Insurance cover totalling £10 million.
Legal & Technical Advice
Member Representation
Access to a wealth of exclusive information and downloadable resources
Member Discounts
Monthly digital industry magazine – Newslink
Comprehensive driving school cover
Please remember if you need any assistance, don't hesitate to contact our membership team on info@msagb.com or 01787 221020