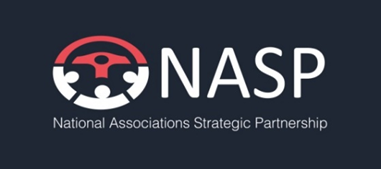 27TH September 2023
NASP comment on DVSA's announcement that it is deploying more staff to full time driver testing, creating 150,000 additional test slots.
DVSA has announced today that it will be creating 150,000 additional driving tests slots by asking up to 240 full time staff to return to frontline testing for the next 6 months. The move is aimed at further reducing test waiting times, with a current national average of 20 weeks.

From as early as next week the agency will be deploying any personnel who hold a warrant card back to driver testing (approximately 240 full time employees). They will be asking those colleagues to test full time for 6 months (effectively giving up other roles or projects within the agency in that period)).

This will allow for the generation of an additional 150,000 driving test slots. These additional slots will be drip-fed into the booking system in fortnightly batches, starting from next Monday (4th October).

Whilst the release of such a large number of additional tests is certainly good news, it will inevitably cause disruption to other DVSA services (which the agency says it will work to try and keep to a minimum).

How this development will impact Part 2, 3 and Standards Checks
Part 2 and 3 tests will still go ahead
Standards Checks will be vastly reduced so you may find your upcoming check cancelled
However, those ADIs flagged to be the most risky (i.e. those who present a concerning number of poor quality test candidates, or who have failed previous checks) will still be prioritised for a check
NASP welcomes this news. With such a high average waiting time for tests currently, it is our view that the additional slots will have a significant impact on bringing that average down and will help alleviate pressure on DVSA, instructors and pupils alike.
We will continue to meet regularly with DVSA to monitor the impact of this development (and any other measures the agency is undertaking to combat test waiting times) and we will keep members informed on progress.
To read the full DVSA Direct announcement on this topic follow the link below:

https://content.govdelivery.com/accounts/UKDVSA/bulletins/372a290