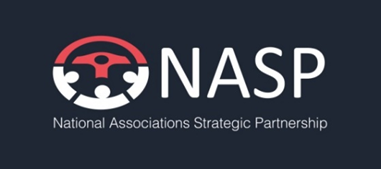 Report of joint meeting with DVSA held on Monday 21 November 2022
The meeting was attended by several senior members of DVSA and all the NASP associations
DVSA updated on driving test waiting times.
14.61% of all car test appointment are available for booking,
The number of test centres with waiting times of 24 weeks now reduced to 5
Should be back to single figure times in 2023
Difficult to know how many learners are wanting tests, or wanting to get an ADI so they can start their lessons
596,000 additional tests have been created since April 2021 by –

245,000 new examiners
165,000 from overtime
105,000 from those not normally conducting tests
55,000 from converting m/cycle and vocational tests to car tests
20,000 from buying back annual leave
6,500 from bringing back recently retired examiners
DVSA's policy team provided an update on BOTs and test swapping.
Advanced Bot Protection (ABP) for all booking services introduced late 2021 and has reduced the traffic to booking sites.
During summer there was a gradual increase in OBS use.
DVSA has done a deep dive to collect more data analysis about this and consider what measures can be put in place to prevent abusers
Number of registered users of OBS has increased and are doing lots of swaps.
DVSA has received complaints about companies and Individual's offering a premium service. DVSA has sought legal advice about these services. But whilst these services are not illegal, there is an impact on other customers booking tests.
DVSA has carried out work to look at the profile of swapping and the impact, numbers of tests and the numbers of swaps.
DVSA explained that it is working on drafting the update terms and conditions for OBS and will share them with NASP and ADIs in the coming weeks ahead of them going live to give ADIs and businesses time to prepare for the changes
NASP will be given an opportunity to review and feedback on terms and conditions before they are shared with ADIs.
DVSA's ADI registrar provided an update on the following:
ORDIT and what the future will bring to make ORDIT fit for purpose. Comms will be released in the near future regarding these amendments. NASP raised some concerns regarding ORDIT, Concerns were raised on how and what should be recorded in the training records.
A brief update was given on the TIP and the review of parameters in the near future checking they are still fit for purpose.
A detailed discussion was held around abusive pupils and what DVSA could do to help in this area.
The topic of reasonable adjustments regarding PDIs with special circumstances was discussed, although there is no specific policy that covers this, it can be flagged to the team so these adjustments can be made on a case-by-case basis.
DVSA said that they had were increasing the number of standards checks they carry out every month, with 1,800 bookings within in the next 12 weeks.
Over 3,400 engagement calls have been carried out in 12 months, with good feedback. 340 ADIs 'on hold' list, for a 12-week window.
DVSA is in the process of recruiting another 13 ADI examiners.
NASP asked whether DVSA is making calls to ADIs who are performing well. DVSA said they do this occasionally but due to resources are focusing on part 2 and 3 tests and standards checks.
Working as driving instructor research
DVSA shared some of findings of the 'working as driving instructor' surveys with NASP.
3,286 responses to recent ADI survey
68% no availability for new pupils
65% have waiting list for new pupils
11% plan to leave industry in next 12 months
25% teaching automatic or semi-automatic
90.5% have increased price in last 2 years
49.8% now charge £31 – 35 per hour
DVSA published the results of the surveys on 24 November – Working as a driving instructor survey, October 2022 – GOV.UK (www.gov.uk)
Working with pupil's parents' research
DVSA also talked about the early results of working with pupils' parents survey and agreed that follow up research was needed. NASP offered to lead on this and DVSA agreed to share the full findings with NASP ahead of it being published to help develop the follow up questions.
Ready to Pass? campaign
DVSA confirmed they are working on building a new multi-page website for the Ready to Pass? Campaign. DVSA will arrange a separate meeting with NASP to show them the new site and review it ahead of it going live.
AOB
DVSA confirmed they are drafting a blog post for ADIs about reasons why DVSA is holding driving test centre open days and how these can benefit ADIs pupils.
DVSA to confirm who at DVSA will be the relationship manager for NASP.
NASP asked if the Registrar had powers to sanction pupils putting in malicious complaints about ADIs or to warn them about false accusations. DVSA replied, anyone behaving badly on test is reported, and the next test would be accompanied by LDTM. Higher level incidents of abuse are reported to the police. NASP stated, they felt there is little protection from DVSA for ADIs and that pupils should be told they have to produce evidence and that it was serious to make malicious complaints. DVSA felt things were running more smoothly now there is a dedicated team with a lot of knowledge and experience. If incidents are isolated there is no action at the lower level and there would need to be cumulative incidents for further action to be taken.